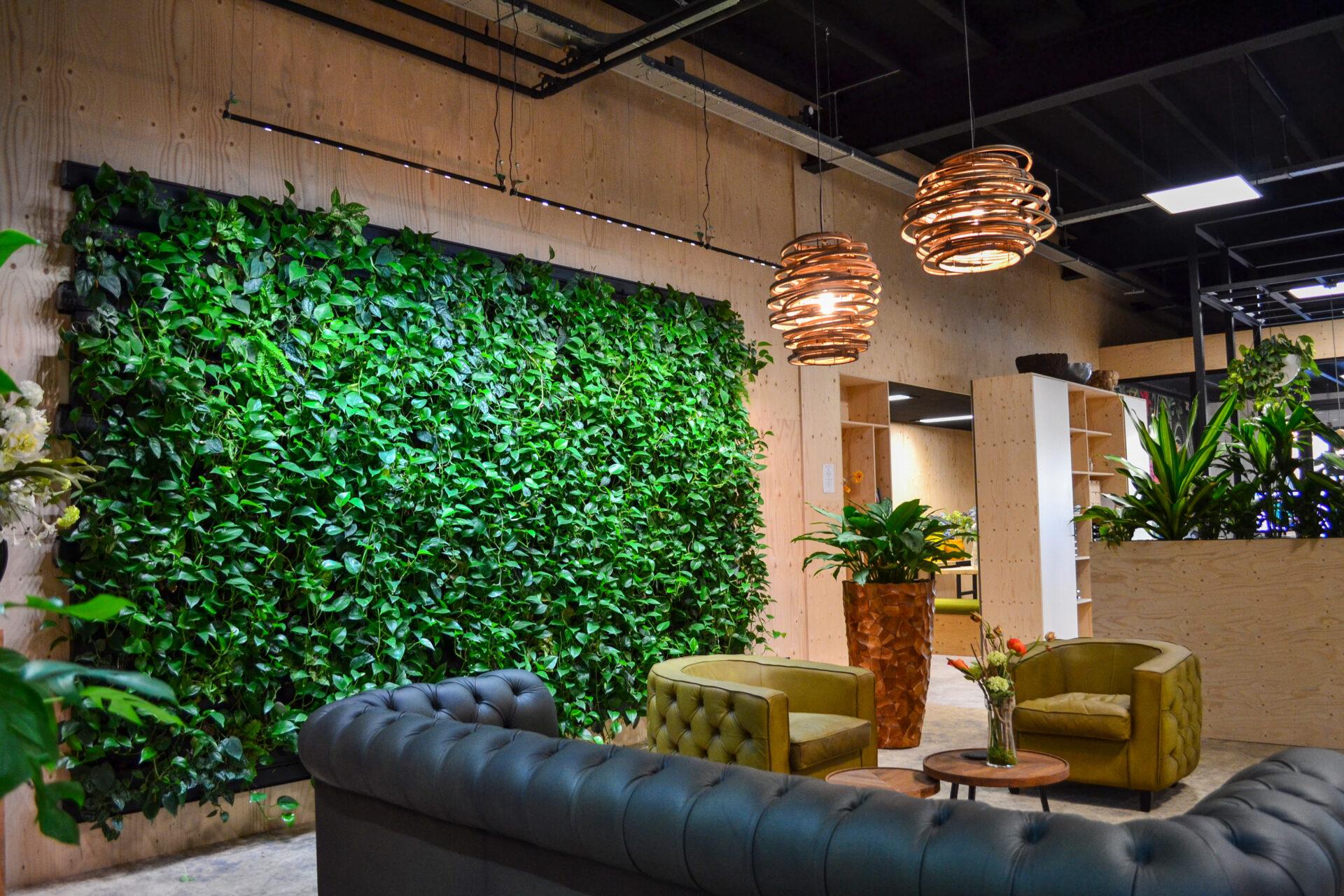 We've been researching and developing LED grow lights since 2008. Initially it was only applied in the agricultural sector, but later on we decided to take our knowledge to the work & lifestyle market. Especially for that we developed the GrowWhite spectrum: a visual white spectrum. With this plants can benefit from the ideal growth spectrum, whilst the lamps look white for the human eye.
Vision
It becomes more clear to what extent interior plants promote human wellbeing: they contribute to the ambience, purify the air, improve the acoustics and increase the ability to concentrate. Therefore for employers, employees and visitors alike, the need to fill spaces with plants becomes bigger and bigger. This comes with the challenge that a lot of plant species can barely or not survive because of the lack of daylight. That while sustainability is highly valued by today's society, which makes replacing plants on a regular basis a point of discussion.
Mission
PlantLight stands for innovation in the field of grow LED lighting. Our aim is to offer affordable solutions against the highest possible quality and to make sure that plants are no longer dependent on natural daylight to survive. Besides these necessary functionalities our goal is to market our products with a tasteful design. Our products make it possible for every space to be provided with growing, blossoming and lively plants. This way everyone can profit from the nice benefits from interior plants.
Innovative
We are continuously testing and researching to come up with even better solutions.
EXPERTISE
Through a professional measurement we can give you custom advice that is free of obligation.
SUSTAINABILITY
By choosing our products you prevent plants from eventually having to be replaced.
POSSIBILITIES
Together with our customers we consider all options inside and outside the box.